The 2019 Campana Executive Meeting will be held in Palm Springs, California at the stunning Kimpton Rowan Hotel. We look forward to seeing you there!
Agenda
Tuesday, September 10th, 2019
Pre-Conference Activity: Palm Springs Celebrity Tour (3 hours)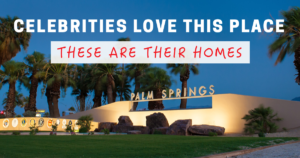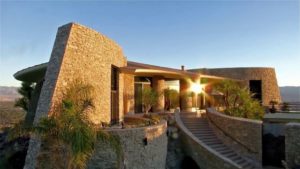 Departing at 10 am we will be traveling around Palm Springs on an award-winning tour you won't forget. This famous Celebrity Tour takes you through the city of Palm Springs, once known as "Hollywood's Playground."

Hop on a 36 Passenger Luxury Charter Bus and have a ball with your guides as you visit famous neighborhoods, legendary secret spots, and wondrous homes claimed by legendary stars like Frank Sinatra, Elizabeth Taylor, Sonny and Cher, Bob Hope, Marilyn Monroe, Elvis Presley, Liberace, Nat King Cole, Dinah Shore Estate, and dozens more.
Since the 1920s, Palm Springs has been Hollywood's desert playground for celebrities to relax and escape from the hustle and bustle of showbiz. The legendary "Two-Hour Rule" of Hollywood studios put Palm Springs on the map as a perfect getaway. Actors under contract had to be available within two hours from the studio just in case last-minute film/photo shoots had to occur. Several celebrities stayed and purchased hideaway homes in Palm Springs, such as Frank Sinatra, Dean Martin, Sammy Davis Jr., George Hamilton, Bob Hope, Albert Einstein, Bing Crosby, Kirk Douglas, Cary Grant, and Jack Benny. Several ladies were frequent visitors including Marilyn Monroe, Dinah Shore, Kitty Carlisle, Lily Tomlin, Elizabeth Taylor, and Susan Sommers.
Meet in the lobby of the Kimpton Hotel at 9:15 am. We will return back to the hotel after lunch around 3 pm so you can have some time to do work or relax by the pool.
Please join us as we kick off the conference with dinner at Kimpton's luxurious 4 Saints Restaurant (one of the highest rated in Palm Springs) at 6:30 pm.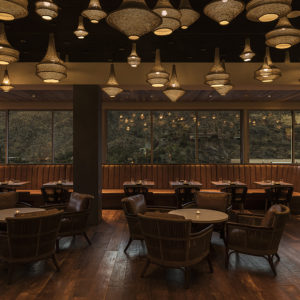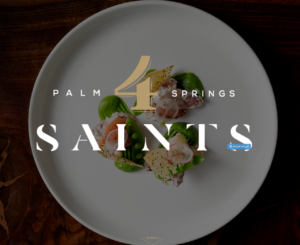 Wednesday, September 11th, 2019
Sessions run from  9:00 am – 4:30 pm and lunch will be available.
Breakfast (available from 8:00 am- 9 am)
Official Welcome and Meeting Kick-off
Campana Update provided by Adam Zimmer
Top-of-Mind Discussion (please email topics to Angeli Ghelani)
AXIS Update (topics to include DRaaS, Cloud Dispatch, Vehicle Inspection, Linux, Shift4, WebDirect, Operational BI and Insurance, E-signature, Discover, CloudReceive, Member Outreach, and Usage Data).
Updates on 2020 User Conference in Windsor, Ontario and 2020 Executive Meeting.
Join us for a three-course dinner at Copley's restaurant beginning at 6 PM. You won't want to miss this fun event!
Thursday
, September 12th, 2019
Breakfast (available from 8:00 am – 9:30 am)
Hotel Accommodations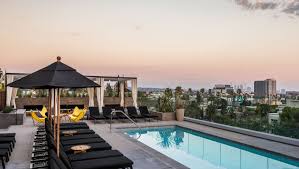 The meeting will be held at the Kimpton Rowan Palm Springs Hotel.
100 W. Tahquitz Canyon Way,
Palm Springs, CA
92262, USA,
Phone: 1 (855) 546-7866.
Room rates are $139 (USD) per night for a Deluxe Guest Room.
This rate is available three days pre- and post-conference.
Meeting attendees will be responsible for paying for room charges and incidentals directly. A credit card will be required at check-in. An early departure fee in the amount equal to one-night room and tax may be charged should you check out prior to the reserved checkout date. Should you need to cancel your reservation, please do so 72 hours prior to arrival or you will be subject to this cancelation fee.
Please note when booking your accommodation you will automatically be charged the Rowan Resort Fee ($35 USD/night discounted to $15 USD/night – discount will be applied upon check out). This fee allows each guest to access perks such as free airport shuttles, wireless internet, complimentary coffee, etc.

Travel Information
Meeting attendees should fly into the Palm Springs International Airport in Palm Springs, California (PSP). The hotel is approximately 10 minutes away. An average taxi fare from the airport to the hotel will be $15 USD.  You may also call  (760) 507-3113 upon leaving the airport to arrange a complimentary shuttle through the hotel.
Registration Costs
The deadline for registration is July 20th, 2019. Once you submit your registration online, we will send you an invoice via email to your Accounts Payable department. Please forward a copy of your confirmation email to your Accounts Payable contact.
US $999 Full Conference including Pre-Conference Activity
US $899 Full Conference without Pre-Conference Activity
US $375 Guest Rate (includes Pre-Conference Activity, Tuesday & Wednesday evening dinners)
*Canadian clubs will be charged at the prevailing rate at the time of invoicing.

Registration
Cancelation Policy
To receive a cancelation refund (less a $50.00 administration fee), cancelations must be made in writing to Angeli Ghelani before August 2nd, 2019. Cancelations received after that date are non-refundable. You are welcome to send a substitute attendee at no charge if you forward us written notification no later than three days prior to the conference.
Please note all times are in Pacific Daylight Time. Any questions or concerns, please contact Angeli Ghelani.